Dad gifts: Create a Father's Day gift guide for your blog or website
Anne Geddes said, "Any man can be a father, but it takes someone special to be a dad." And a man special enough to be called "Dad" deserves a great gift. As a business owner offering products or services that fathers might enjoy, learn how to make the most of the upcoming Father's Day holiday (and make more sales) by creating a guide filled with dad gifts for your blog or website.
Step-by-step instructions for creating a dad gifts guide
Creating a Father's Day gift guide on your blog or website to showcase great dad gifts is easier than you might think.
Think about products or services that will appeal to fathers.
Narrow your list down to the best ideas.
Take or find photos for each item.
Tell people where and how to buy each item.
Compile, publish and promote.
Just like that, you have all the basic steps you need to create a fabulous Father's Day gift guide.
Need help getting your blog up and running … fast? GoDaddy Managed WordPress Hosting makes it easy.
Now, let's break each step down a little further to make it so easy you'll have no excuses!
1. Think about products or services that will appeal to fathers
What does dad really want anyway? (It's probably not another tie.) You can't very well make a great dad gifts guide if you don't know what to include in it. If you are a father creating this guide, you have an advantage because you can just think about what you really want. But, if you're not a dad, it's time to get out there and ask fathers to spill their wish lists. How?
Ask friends and family members who are dads.
Pose the question to your followers on Facebook, Instagram, Twitter or any other social media network where your business is active.
Send an email to your subscribers.
Spy on your competitors … er, I mean, glean insights from your competitors.
You can also look at other Father's Day gift guides online and in magazines — but you'll want to make sure you're looking for inspiration that will appeal to your business's target market.
It might help to get into the mindset of your ideal customer, thinking about his wants and needs. That's a fantastic way to get the wheels turning to produce a quality list of dad gifts.
Consider what your company sells and tie it into your guide
Let's say you run a restaurant. Perhaps the first thing on your dad gifts list could be a food tasting at your location. Products that fall in line with that type of experiential gift might include plates, or even one of those nifty knife sets.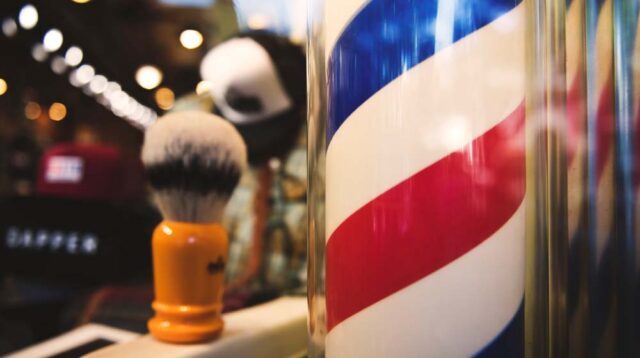 If you have a barber shop, your potential list of dad gifts might include specialty razors, combs and other grooming products.
Think of themes that work well with your company.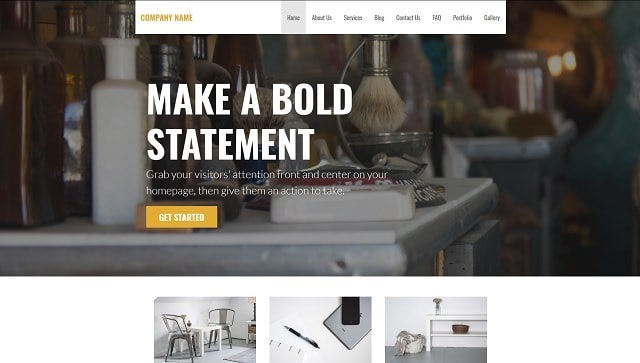 Once you start brainstorming, you might be surprised how quickly you come up with a list of gift ideas.
Work with other companies for cross promotions
If you want to get more bang for your efforts, you could team up with other local companies to create your dad gifts guide. For example:
A restaurant could partner with a golf club to offer a round of golf followed by a meal.
A local pool hall could team up with a bowling alley for a night of racking up and bowling all the balls.
A spa could join forces with a hair salon to offer makeovers for dads.
The possibilities are endless!
2. Narrow your list down to the best ideas
Far too many outlets create dad gifts guides with 25, 50 or even 100 items. I don't know about you, but that is incredibly overwhelming. The whole reason to look at gift guide, in my opinion, is to get a quick idea, buy it, and move onto the next task. Just me? I doubt it!
Keep your Father's Day gift guide short and simple for the win.
Think a dozen or so items. And, if you have more than a dozen, at least break it up into categories or themes so your reader doesn't get overwhelmed. An overwhelmed reader could bounce, and you don't want that!
Consider budgets
Not everyone can afford the creme de la creme. Again, this goes back to keeping your ideal customer in mind. If your target market can afford a Rolls Royce, by all means bring on the golden caviar spoons and the Mont Blanc office supplies for your luxury guide. On the other hand, don't try to sell the guy on a fast food budget the filet mignon with all the fixins.
3. Take or find awesome photos for each item
A picture, as they say, is worth a thousand words — and nothing inspires purchases more than great images.
Photos are directly linked to the feelings people get about your gift ideas.
And feelings equals sales. Heart strings are connected to the purse strings, if you will.
For example, showing an image of someone swimming on a hot day can trigger a person to want to go swimming as well. A photo of one of your burger joint's patrons enjoying a juicy burger could make a potential customer want a juicy burger. You get the idea.
Bottom line, photos can make or break your dad gifts guide. Besides, you'll need great photos and graphics for all the sharing on social media. But more on that in a moment.
4. Tell people where and how to purchase each item
The whole point of creating a dad gifts guide is to generate sales. Whether you're making money off your own products or services, or getting a commission on someone else's, you want people to buy from your links and referrals.
For every item on your list, at a minimum you should include:
The full name of the product.
The company that sells it.
The physical store or eCommerce website for where to purchase the item (add an affiliate link if applicable, and don't forget to disclose that it is an endorsement to avoid issues with the FCC).
Related: Affiliate marketing: How to start affiliate marketing on your blog

5. Compile, publish and promote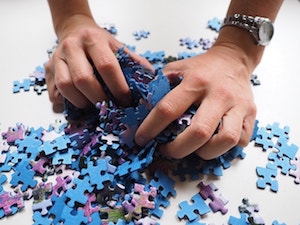 Now it's time to put all the pieces together.
It's not enough to have a list of items and photos to go with the list. Put these materials together on a dedicated webpage and/or blog post in an attractive and search engine optimized fashion. At minimum, you'll want to include:
An eye-catching title.
An attention-capturing intro.
The actual list of dad gifts with links, photos and descriptions.
Some kind of personal touch that speaks to the reader and makes them want to give you their business.
A description of each gift item that includes keywords people are already going to be searching for online, like "gifts for dad in Dubai," or "dad gift ideas in Cairo."
Once you've written the post and hit the publish button, it's time to go into full promotion mode.
Share your gift guide everywhere
Create promotional graphics with your awesome photos for Facebook, Pinterest, Twitter and Instagram to announce your Father's Day gift guide is live. You can use a free tool such as Canva. The better your photos are, the more likely it is that your posts will be shared.
You could say something like, "Looking for a great gift for the dad in your life? Check out our latest dad gifts guide." Add that killer photo that entices them to want to know more, as well as your link to the guide, and you've got the makings of a great social post to promote your guide.
Next, send an email to your list with the announcement of the guide and one or two teasers from the list of gift items. You might include an image or two, and be sure to include a call-to-action such as, "For the full dad gifts list, visit our website."
To get more eyeballs on your links, tag any brands or companies that you mention in your guide. Who knows? Maybe they will share your post and help you drum up more traffic to your site.
Track, test, tweak, repeat
Keep sharing the dad gifts guide on social media, in your emails and wherever else you see fit up until Father's Day. Track everything as you go. Take note of what's working, what's yielding the most clicks, and any comments people are making. Be sure to engage with people who are commenting on your post as well.
The things you learn could help you determine how to make future gift guides better.
Armed with the knowledge from this promotion, you can create additional guides for kicking off the summer, winter holidays, birthdays and other celebrations. The best part? You've already done the lion's share of the work. You can update and re-release your Father's Day gift guide every year. And, while it sits on your site, you might drum up more year-round traffic.