Everything you need to know about dropshipping
In our hyper-connected digital age of mobile shopping, social media and superior access to product information, there has never been more opportunities for savvy ecommerce business owners looking to make their mark, and generate a healthy long-term profit. For an ecommerce business owner, dealing with a large inventory can prove problematic, especially if you don't have a great deal of space, but dropshipping eliminates this issue altogether.
So, if you sell a range of stock, dropshipping may well be for you.
Let's not forget the huge opportunity to sell online nowadays, given 91 percent of millennials and 89 percent of Gen Xers prefer online shopping to physically going in-store and that they account for a huge portion of the population. So that's a lot of people who may well want to buy the products you have to offer.
Plus, since the threat of COVID-19 thrust the world into a state of mass isolation, online sales have risen in just about every shopping category imaginable. If you're thinking about starting your dropshipping venture, now's the time to strike
Related: Preparing for 2021: eCommerce trends that you need to keep an eye on

Dropshipping explained
Online businesses selling incredibly niche handmade products won't benefit from dropshipping.
But if you're looking to sell a variety of products through your online store, the notion of dropshipping will help to build your brand or grow your business exponentially by eliminating the challenges of shipping and stock management.
For instance, if you sell, or you wish to sell, an extensive variety of band T-shirts and space or capital are rare commodities, you won't have to sit in your lounge drowning in boxes, concerned with shifting your stock swiftly. By adopting a dropshipping business model, you can offer your music-loving online fanatics a focused inventory through your website or online store and use a third-party dropshipping operator to supply and ship the T-shirts you've selected for your range.
Related: Inventory management 101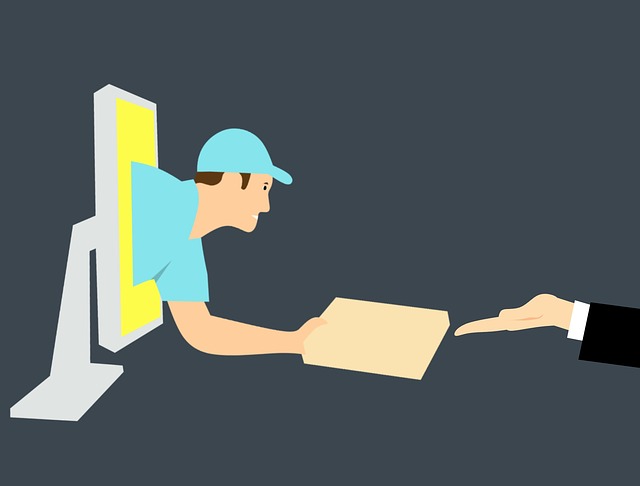 The primary benefits of dropshipping
Now that you're better acquainted with dropshipping, here is a summary of the primary benefits of this relatively new ecommerce business model:
Less capital investment
As you don't have to buy your stock upfront, far less capital is required to set up and launch an operational business  — you can get started almost immediately and start selling.
Lower overhead costs
With dropshipping you won't have to deal with purchasing an inventory or the challenges of warehouse management, which means your overheads will be minimal. All you need is a good home office, your dropshipping software or service, reliable web hosting and stacks of self-motivation.
Editor's note: GoDaddy's Business Hosting is optimized for ecommerce sites — no server admin experience required.
More flexibility
When you dropship, you're not necessarily bound to one physical location, so you can run your business on the move or relocate with ease. Moreover, by harnessing the potential of dropshipping suppliers rather than storing stacks of stock, scaling your business will be far easier than a traditional ecommerce model.
It's clear that for the right small business owner, dropshipping has an enormous amount of potential.
At this point it's worth noting that as dropshipping suppliers naturally take a cut of your profits for shipping, service and logistics, your profit margins will be lower than if you were selling independently. But if you get it right and keep your business flowing, you won't lose anything in the long run.
Growth potential
As an online business owner, knowing that you can grow and thrive in the long term is essential. Fortunately, the global drop shipping market is currently valued at $111.28 billion and is expected to grow 29 percent by 2025.
This means that there is enormous potential for dropshipping in the longterm — and by standing out in your niche, you will benefit from the influx of shoppers heading online as a result of the pandemic.
Related: Tips and tricks that make shipping easy for small ecommerce businesses
5 essential dropshipping tips
To help you on your quest for dropshipping success, here are five essential tips that you should know:
Select your suppliers.
Find your niche.
Market your business.
Avoid underpricing.
Remain motivated.
Now that you're better familiar with the essential dropshipping tips, let's dive in.
1. Select your suppliers
Before you commit to a dropshipping platform or supplier, you should conduct an ample level of research to find a service, or services, that are right for you. Consider your business aims and objectives, think carefully about the products you want to sell as well as your brand message and the kind of service you're looking to offer.
Conduct supplier comparisons, looking at pricing models, key features and benefits, and quickly, you'll understand which service is the best for you.
Note: As the pandemic is far from over, it's worth checking into your existing suppliers frequently (bi-weekly or monthly) to ensure your entire inventory is covered. If you find out that certain items are in short supply, you should update your online store immediately and look for quality alternatives (either in the form of new products or new suppliers).
2. Find your niche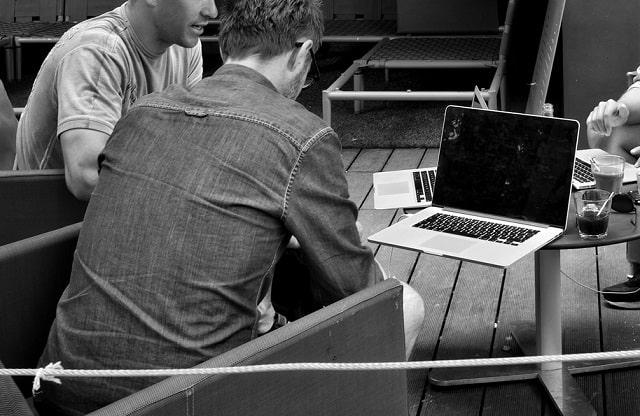 The great thing about dropshipping is that you can see almost anything though your online store with ease. But, for sustainable dropshipping success, you should (as mentioned above), decide on your niche and core value proposition.
By offering a solid range of products in a particular niche, as opposed to being a general store, you will give yourself a great chance to stand out from the crowd and hone in on a specific target audience.
This approach will offer you true long-term value rather than a flash in the pan sale or two.
3. Market your business
In the digital age, the consumer is king and to reach out to your prospects on a personal level, you must have a solid marketing strategy — delivering personal, engaging, inspiring and value-driven content on a host of promotional channels and channels and touchpoints.
To help you on your way, read this beginner's marketing guide for small businesses and the beginner's SEO (search engine optimization) guide.
Related: 10 ways for small businesses to weather the COVID-19 (coronavirus) pandemic
4. Avoid underpricing
As mentioned, with dropshipping your profit margins are often slightly lower than a traditional ecommerce model, so to ensure you do make a healthy profit, you should work out your average order price and consider your overall margins as well as associated business costs such as marketing or outsourcing when coming up with those magic retail figures for your products. You should always be competitive but you should never undersell yourself — so don't.
If you know your customers and your products offer them personal value, they will pay the right price — always remember that.
5. Remain motivated
Despite the fact that you don't have to deal with inventory management and shipping, you're still running an online business and as such, you must remain motivated, maintaining a social media presence daily, nurturing relationships with your suppliers, keeping on top of customer service and admin, and developing the business for growth.
Manage your time wisely, make sure you're consistent and enjoy being your own boss — it's hard work but it certainly has its perks.
Remaining motivated as well as consistent will also give you the buoyancy you need to tackle unexpected challenges. Preparation is key to dropshipping success and by keeping on top of your operations, you will be empowered to replace products or suppliers and make key changes to your business model if required.
We hope that our dropshipping guide has helped you take those first big steps towards ecommerce success.
Related: Five key metrics for eCommerce profitability

Image by: Mikey Harris via Unsplash.