How to claim social media handles — and why you should do it now
Whether you want to start a business, are planning on becoming a social media influencer, or just hope to have a really nifty social media handle, you should grab your coveted name now — even before you create your business, launch a website or even register your domain.
Get ready, friends, because I'm about to give you a real-talk smackdown on why, if you haven't grabbed your desired handles yet, you're already behind.
But first, here's how to nab your handles:
1. Decide on your desired social media handles.
Keep in mind that there is a limit of 15 characters on Twitter. If you want your handle to be the same on Twitter, Instagram, Facebook, etc. (and you totally should), you'll need to keep it to 15 characters or less. Also, it shouldn't be too "clever" (ahem be careful of puns), too long or hard to spell.
2. Check each social media platform and see if your desired handle is available.
If it's not available on one platform, go back to step one. More on why in a moment.
Ideas for handles if you can't get the exact name you want:
Since this article was first published in 2018, even more coveted handles have been scooped up. This isn't surprising considering more people are jumping on Twitter, Facebook, Instagram, etc… every single day. There are 340 million users on Twitter alone in 2021!
Of course, this is making it even more difficult for people to grab unique names across all platforms. With that in mind I scoured the web for some ideas you can use to create handles that still work, even if they aren't the exact name you were hoping for. Here are some of the hacks I found:
Use an acronym or initials – John Brown Law could be @jblaw or @jbrown
Add "Real" to the front of your name – @realjohnbrown
Make it an "Ask" account – @askjohnbrown
Use a descriptive word for your account – A craft seller making homemade gift they sell online could use a handle like @suzymakescrafts, for example
Put the word "Try" in it – If your company sells essential oils, perhaps your handle could be something like @trysamsoils
Only use your last name – If your last name is unique this could be the perfect option for you. Then again, if it's hard to spell, you may want to use one of the other hacks on this list for your handle
Shorten your name or use your nickname – The most famous example of this I saw over over was @jlo for Jennifer Lopez
Simply add HQ or INC to your company name – @mycompanyhq; @mycompanyinc
Add mr, mrs, or miss – @missjackson
Use the word "daily" or "official" – @johndoedaily; @officialjohndoe
Include the words "I am" in your handle – @iamjohnbrown
Pro tip: If you use any of these "spins" on your name, make sure you add pertinent details to your bio to be found in search.
When using variations on your business name, it's all the more important to add your official name or business name as well as your website to your profile. This way, if you don't have the precise name people are expecting, they can still find you when searching for your name/company name on the various social media platforms.
3. Once you've found a handle you can secure across all platforms, create an account with each and grab it while you can.
These suckers get snapped up faster than a Wonka Bar during a golden ticket rush — if you get my drift — so get 'em now!
4. Post a profile picture on each platform along with a brief bio of what you want to do with each.
Why do this now, even when you aren't ready to move forward with it? Simple! You don't want to be flagged as an inactive account, or worse, a squatter.
Squatter … say what?!
Beware the squatter label
If you grab social media handles and don't ever use them, it's called squatting, and it's actually a no-no on most social media platforms. In fact, it's a violation of the rules of Twitter and Instagram (if you read their fine print like the nerd in me totally did).
From the Twitter horse's mouth: "Username squatting: You may not engage in username squatting. Some of the factors we take into consideration when determining whether conduct is username squatting include:
The number of accounts created
The creation of accounts for the purpose of preventing others from using those account names
The creation of accounts for the purpose of selling those accounts
The use of third-party content feeds to update and maintain accounts under the names of those third parties.
Please note that Twitter may also remove accounts that are inactive for more than six months."
So, if you grab a handle, post to it once in a while even before you're ready to make it something you regularly use so you don't get flagged as a squatter. You can always pull a 2017 Taylor Swift and delete all your posts later.
On Facebook, your page could become unpublished for inactivity.
I couldn't get a concrete answer on how many days/weeks/months it takes for this to happen, however. On the other hand, I've read reports of pages being deleted completely, and then folks not being able to obtain that username again.
So, you should post something immediately if you receive a notification from Facebook that says "people who like your page here haven't heard from you in a while. Write a post," or "your page here may be unpublished soon because it hasn't been updated in a while, and it won't be visible on Facebook or in search. To keep your Page visible, you can visit it or publish a post."
My own social media handles faux pas
I'm a blogger, and I should know better. I say this way too often, actually, but alas, I messed up my own social media handles game.
Unlike some of the smartest bloggers I know — who have one handle that works for every social media platform — I have a different one for Instagram, Twitter, Facebook … and, well, you get the idea.
I should be FamousAshley across the board, but I'm not. This makes it harder for some people to figure out who the heck to follow on the various platforms. Therein lies the first clue as to why you need to get your social media handles ducks in a row stat!
You need consistency with social media handles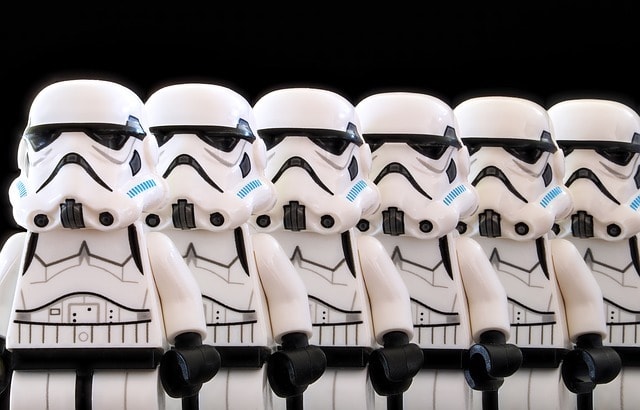 Having a handle that is the same on every platform makes it easier for people to find you, and it makes the marketing of your handle much simpler, too. Think branding and consistency — when you do what I did and have different handles like FamousAshleyGrant, FamousAshley and AshleyisFamous, you get annoying emails like these:
"Hey, before I follow this person, I wanted to make sure it's actually you."
Or even:
"Why do you have so many weird handles on social? Aren't you supposed to use the same one everywhere?"
Ouch! Can we say, embarrassing? Sigh … but let's get back to your social media game!
You need to grab it before it's gone
Let's say you're considering a company name like All Things Social and you want your social media handles across the various platforms to be @AllThingsSocial. Unfortunately, on Twitter it's already taken, although it appears to be an inactive account.
So, now you have to go back to the drawing board and create a handle that you can use everywhere, or fight to try and secure the handle you want. Keep in mind that new social media handles are snapped up every single day, so you need to pounce on the ones you want today or you risk it not being there tomorrow.
Fun fact: Moms-to-be are even securing social media handles, profiles and email addresses for their children before they are born just to ensure they can have those names when they're grown up! The same can be said for personal domains, too.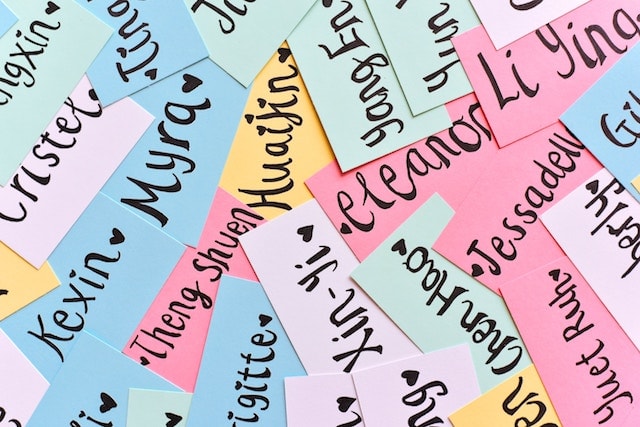 What to do if someone has a handle you've trademarked
Let's say you already own a company name and have trademarked it, but someone already has the handle you trademarked. You might be able to negotiate with the social media platforms or the person who currently "owns" the handle to secure it for yourself. However, this isn't necessarily the case. With trademarked names, you might want to consult your attorney. I don't play one on the internet, so I can't advise you as to your best course of action here, unfortunately.
One thing I will say is don't try to purchase the handle from someone who got it first. Purchasing and selling social media handles is explicitly stated as a violation of the terms of nearly every social media platform I know.
If you do have a trademark and know someone is blatantly using your name as a handle to dupe unsuspecting users into believing it's you, you might have a case for the social media platform to strip the imposter of the name and give it to you. Another thing to keep in mind is that if a social media handle is inactive, you might also be able to convince the social media platform to relinquish the account to you.
Again, this might not actually be possible, and you could end up still not getting the handle you want. I know for a fact that support tickets on Facebook and Twitter can go months without being answered — if they ever even are acknowledged — but that's for another article.
A quick recap on social media handles
So now you know everything about social media handles, right? Right. Here's a quick recap:
Secure your desired social media handles, ASAP, on all platforms you plan to use, even if you're not ready to use them. I'll reiterate here that you should try and get the same name across the interwebs for consistency and branding purposes.
Don't just squat. Add a profile pic and brief bio.
Post regularly. Show that the account is active so you don't risk losing it.
That's about it for what you need to know for how to claim your social media handles. Now, I'm off to figure out what my next steps are for my own social situation. Until next time, bloggy friends!