How to Make Money Online For Beginners – 10 Actionable Ways
Making money usually is related and restricted to the traditional offline methods. However, within the new digital era, we live in today and due to the new normal after the pandemic, the shift towards making money online is crucial. In April 2020, the unemployment rate reached 14.8%—  the highest rate observed since data collection began in 1948. In May 2021, unemployment remained higher (5.8%) than it had been in February 2020 (3.5%).
Therefore, many people were left with no option rather than figuring out other alternatives and ways to make money online.
In this article, we will discuss 10 actionable ways to make money online.
Actionable Ways to Make Money Online / Remotely
Here's a list of the best sources for passive income to earn extra cash remotely:
Without further ado, let's jump into it:
1. Build your Dropshipping Store.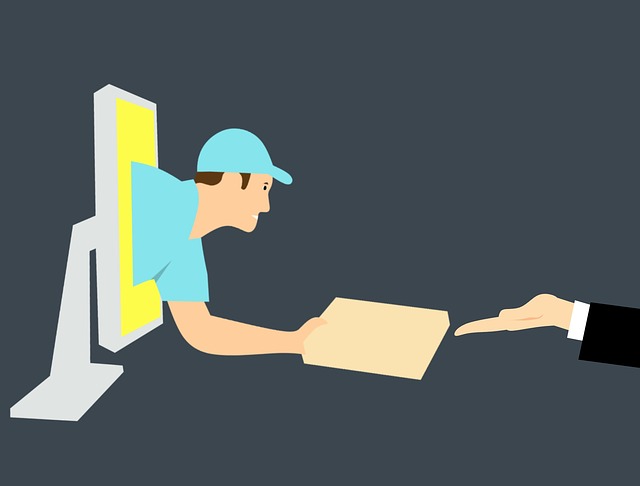 Have you heard about dropshipping before? It is a very popular way to make extra money now.
Simply dropshipping is a business model in which you sell a product to a customer, where the supplier stores, packages, and ships the product to the customers on your behalf as a third party.
You basically have to create your own website using the GoDaddy website builder, connect it to your social media account, focus on the marketing and customer service side of the business.
Tips to succeed in dropshipping:
Publish your products on the Facebook marketplace, Amazon, ebay, etsy
If you provide services and digital products then you have to focus on your Google ranking.
Offer Gift cards when needed.
Allow your customers a variety of payment options; credit cards, paypal, and other local payment providers.
2. Start a YouTube channel
Are you passionate about something and feel like you have a talent to create content? then maybe you should create a YouTube channel.
This for me qualifies to be one of the most fun side hustles, You need a secure internet connection and can start it as a part time job that you can tend to in your spare time and grow this side gig into a small business until you get to a point where it becomes your full time job.
Your content could consist of anything subscribers may want to watch, the possibilities are literally endless.
This could be online tutoring on some specific subject, or English teaching, or maybe even some entertainment content. We all know of some YouTubers who started small and now have subscribers in millions.
Your income from YouTube is not restricted to payment from YouTube based on the number of views your channel and videos receive:
You can have a subscription based system, this way your subscribers pay you a set fee for some VIP content and perks.
You can also have sponsorship deals with brands and businesses where you promote their products or services and get paid for it. They can either pay you a set fee or a commission on their sales. Which brings me to my next point.
3. Start affiliate marketing.
It's a very simple concept. You are a reseller. You share or write about someone else's product or service and if a reader clicks on the link and purchases it, you make a percentage of the sale.
You can start affiliate marketing from your blog. You write content about a specific brand/product and ask your interested readers to purchase the product you are promoting.
The problem is that most people are writing blog posts without a plan. You need to know how to write affiliate posts that lead to clicks and sales.
4. Blogging
Blogging can be a nice hobby; however, it can be a great chance for you to make money too. You can follow these steps to be able to turn your hobby into a side hustle.
Create a blog with unique content: Start optimizing the content in your blog to help rank higher in search engines.
After you have enough traffic, you will be able to sell through ads on your blog or through affiliate links.
You have different topics and subjects to write about in your blog. Try to choose a subject you master to stand out from the competition.
 Advantages of blogging:
Flexibility: I think this is the main reason bloggers get into blogging. The flexibility of writing whenever you want from wherever you want.
Revenue: The other biggie. With high quality content, freelance writers and bloggers can make a lot of money.
Learning: you are always learning new topics and new areas of interest.
Connectivity: you can build connection with various readers from around the world.
Disadvantages of blogging:
Social interactions: Given that you won't be working from an office with colleagues, it can get lonely some times.
Consistency: This is one of the hardest arts about blogging. You can't post an article or two and sit back. You have to write at least one article per week.
Workload: It is not as easy as it seems, it requires a lot of research and reading and competitor analysis and SEO integration to get the right article across.
Time consumption: I believe this one is a given from the previous disadvantages. You will have to spend a lot of time working.
5. Print On Demand (POD)
Here's another side gig business idea. The premise is simple, customers submit what they you want to be printed on the products you offer. You then print it and ship it to them.
You could sell t-shirts, mugs, bags, hoodies, phone cases, and anything that you can print on. You do not have to have a website or an e-store to do it. Amazon lets you do it for a share of your profit.
Pro Tip: recommend that you keep a big collection of ready designs, not everyone wants to customize their orders.
Advantages of Print on Demand
Very easy to set up: you need to accept designs from customers and you are set for money.
Minimal inventory: on demand is in the name, meaning you only produce when you get an order.
Allows you to focus: you get to focus on marketing on social media platforms and digital marketing in general.
It is an online business: you do it from your home, you need a good internet connection and some dedication.
Disadvantages of Print on Demand
Lower profit margins: It is safe to say that given that anyone can do it, the competition will be pretty fierce leading to lower profit overall.
No data: Unless you build your own website and do your own analytics, you will not have data to understand your shopper's user experience.
Printing partner dependency: Your small business depends on the availability of your printing partner, if they deliver late, you will also be late to your customers.
Some kind of graphic design knowledge: You will need a little design knowledge. However, you can always take an online course on udemy or an in person course to learn a bit to run your business.
6. Direct Publishing on Amazon Kindle
If you've been dreaming about making a living as an author, this reality may be closer than you think. As a self-published author you can make up to a 70% royalty on your books.
Advantages of direct publishing on amazon
Easy to publish: You become your own boss and publish the minute you wish to.
Stable stream of income: if you manage to build a name for yourself and your writing is of high quality and in demand, you can rest assured working from home with a guarantied passive income.
Disadvantages of direct publishing on amazon
Competition: Given that it is an easy process and the entry barriers are low, by default the competition will be very high.
Quality: If you are not a professional writer you will face difficulties selling, so you may need coaching which means you may need to pay for it. Being an astrophysicist who has been to space does not make you a good writer even if you are writing about your experience.
The prevalence of self-publishing has brought down the walls between you and your career as an author.
7. Start a podcast.
In the fast-paced and technological world we live in, we all care about our time. And if there's a way to save some, we'll do it. Podcasts can be consumed while doing laundry, going to the gym, washing the dishes or just relaxing. This makes them a perfect – and fast – way to learn something new, catch up on news, or simply to entertain.
8. Become a virtual assistant.
If you love planning and organization, then a virtual assistant is another online business idea to make good money.
As a virtual assistant (VA), there are a ton of different tasks that'll fill up your workday. It might range from bookkeeping and responding to emails, scheduling meetings, posting to social media, or doing general data entry.
You can post your skills on Craigslist, Upwork or Fiverr for potential clients.
Advantages of being a virtual assistant:
It is a booming market: a lot of entrepreneurs are turning to VAs to handle the tasks they don't have time for.
Ability to pick your services.
Flexibility.
Disadvantages of being a virtual assistant:
The necessity of constantly finding client.
Needing to be motivated: clients will pay you to do the most boring and routinely tasks. Your ability to keep yourself motivated is crucial here.
9. Invest in domain names
In simple words, Domain investing is buying domain names and then selling them later at a higher price. This can be another small startup idea to build a small business around.
Learning the value of a domain name is easy with the GoDaddy Domain Valuation tool. All you have to do is write look up the domain name and the valuation tool will show you the price and why.
You could stumble on one of those highly valued, highly expensive domain names before others and sell it for a high price later on.
Purchasing a .com domain name has a higher chance to be sold.
10. Invest in stocks.
Let's make it clear, there's a difference between investing and trading.
Investing is when you invest in companies stocks for years and over the long run. Trading however is when you buy stocks cheap and sell high to get your profit and leave.
Investing in the stock market can be very rewarding and very dangerous at the same time.
We all remember how GameStop's shares skyrocketed last year and teenagers bought Ferraris because the share price rose 600% in 4 days. This is trading. However, this is extremely dangerous because the share price is back to normal now. So you need to know when to buy and when to sell.
ProTip: We highly recommend that you diversify your portfolio, so you can buy stocks, gold, reit, and bonds.
Advantages of investing in stocks:
If done right, can be a good and stable source of income.
Can retire from your stock investment returns alone if you keep carefully adding to your portfolio.
Disadvantages of investing in stocks:
Can be risky if not done right.
Requires a lot time in investigating, reading, and learning.
Investing in the VOO has 10% return yearly on average over the past 100 years.
How to Choose the Best way to make Money Online?
This will totally depend on how much time you have, your skills, your knowledge of different topics, and your education. some people fill out online surveys on websites like survey junkie to make some extra cash. Some rent empty rooms in their apartments on airbnb and make use of the empty space. And some, become TikTok influencers.
Frequently asked questions (FAQ):
To answer some of the most common and frequently asked question, here we go:
How can I make $100 today online?
For a very quick return some of the best ways are: stock trading and using survey sites. However, as we said above, nothing comes without risk and those tend to be risky.
Wish website is the best to earn money?
The best website depends on what you are interested in doing. If it is to publish books then Amazon. If you are looking to offer your services online to clients and be a freelancer, then maybe you can consider taskrabbit or Fiverr.
How can I earn money from Google?
The best way to earn money from Google is activating ads from Adsense on your blog. You must write quality content and have a lot of readers and a lot of usertesting to earn a lot of money from Google.
Image by: Dmitry Demidko via Unsplash.