How to start a beauty blog in 5 steps
So you're tuned in to the world of beauty and want to know how to start a beauty blog. You've seen those beauty influencers online and thought to yourself, "Hey! I can do that too!"
And you certainly can — you just need to know how. Starting is the hardest part, but it's well worth it.
How to start a beauty blog in 5 steps
In this guide, we'll be taking a look at five important steps to take when starting a beauty blog.
Figure out your specialty.
Get a domain (and ALL the matching social media names).
Write down your goals.
Build your blog.
Write and schedule 10 posts.
Ready? Let's go.
1. Figure out your specialty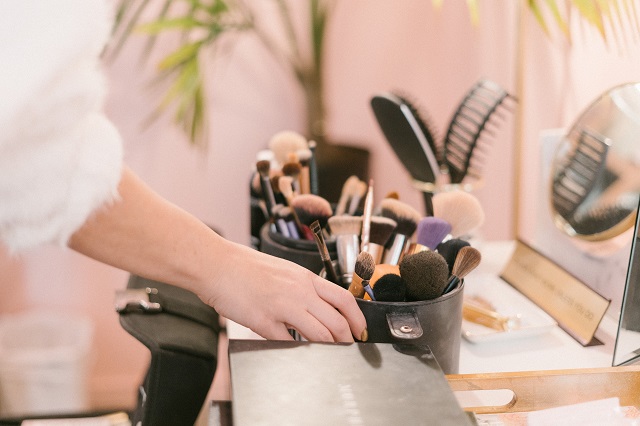 The first thing I say to anyone who asks me how to start a beauty blog is, "what's your specialty?" Yes, technically a beauty blog is already a specialized type of blog. But to be really successful, you'll want a very defined niche within the larger category of beauty.
Think very specifically about what you want to write about or have a passion for.
Do you love Korean beauty and can write passionately about that?
Do you only buy inexpensive drugstore makeup, but know how to make it look expensive?
Are you a super-glam diva obsessed with everything sparkly and pink?
Each of these can be a niche that talks very specifically to a target reader base.
2. Get a domain (and ALL the matching social media names)
Once you know what you're blogging about, it's time to select a name.
This might be the most crucial part of how to start a beauty blog.
Your name has to be unique and needs to tell readers from the beginning what your blog is all about.
You can simply use your name, but you'll need a strong tagline and content that makes your name synonymous with your niche. Then, of course, you'll need a domain name.
As you search for a domain name, don't limit yourself to .com — you might find something you like better in a new domain, like .tips or .style (and stay on the lookout for .beauty, coming soon!).
Ready to register your domain? Give it a go here:
Next, register your name across all social media platforms — immediately.
You want the same exact name across the board. Facebook, Twitter, Instagram, Pinterest, Snapchat — even if you never use the platform. You don't want someone randomly taking your name and publishing content not connected to your brand.
Related: 10 tips that will help you choose a name for your business or blog
3. Write down your goals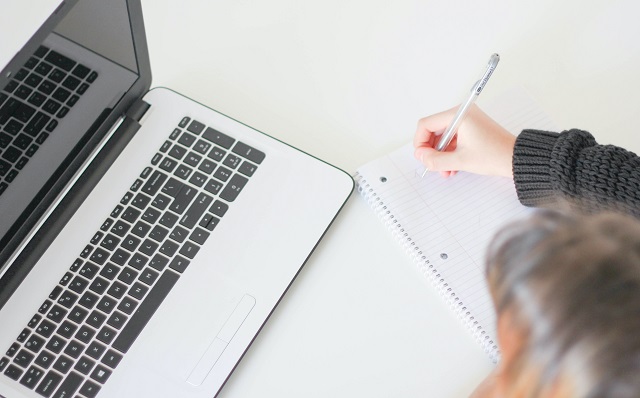 Figure out what you want to accomplish with your blog.
Is it a creative outlet, a portfolio for your business, a part-time job, a full-time job? I suggest actually writing your goals down and posting them somewhere you'll see often.
The goals behind your blog determine how you run it.
If the goal is monetization, you'll need to be a lot more focused. Your blog design needs to be professional and pretty, and you'll need to consistently write quality content.
You'll need to learn about search engine optimization (SEO), website analytics, affiliate links and finding your best monetization strategy.
Related: How to start affiliate marketing on your blog
4. Build your beauty blog
There are a number of blog builders to choose from, with WordPress being the clear favorite.
You can opt for the free version and handle the installation and maintenance yourself, or go the hands-free route with GoDaddy's WordPress Hosting.
With the second option, GoDaddy takes care of the updates and security patches — all you have to do is produce great blog content.
Related: How to start a blog in 19 minutes
5. Write and schedule 10 posts
Upon official launch, you should have five to 10 posts already loaded on your blog.
The secret here is to create posts that can easily link to each other.
Readers will want to flip between your posts, so give them what they want. This will keep them on your site past the initial post that led them there.
Out from launch, create an editorial calendar or a list of posts you want to write about and when you want them posted. Create this as far in advance as you can, but at least three to six months out.
Mass-produce any content that's not real-time (news, product launches, future reviews).
This will help you create and stick to a consistent schedule and pitch sponsored posts to brands, which normally work six months in advance. (Sponsored posts are articles you write for a beauty brand then run and promote across your social platforms.)
If you're looking for inspiration or a place to start, here are some article suggestions:
Makeup hauls. Write about the products you got during a sale or a random shopping trip.
Makeup reviews. Review the positives and negatives of a certain product.
Routines. Write about your skincare or makeup routine.
Tutorials. Walk readers through the process of achieving a certain look.
Wishlists. Tell your readers what's on your wishlist.
What's in my bag. Write about the essentials you keep in your bag.
Monthly favorites. Blog about what products you loved in the last month.
Product launches/news. Write about a new makeup launch or other beauty news.
Cover events. Attend local beauty-related events and write about them.
Related: How to plan your blog editorial calendar
Promote, promote, promote your beauty blog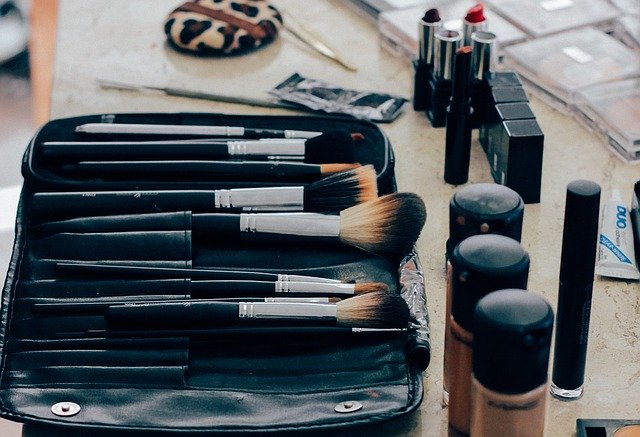 Now that you have this perfectly designed blog with a catchy name and amazing content, tell people about it!
Start promoting your blog on your social media accounts (your personal and/or brand accounts — it's fine if you want to merge the two or keep them separate).
Keep in mind your immediate circle of family and friends might not be your target audience, so you'll need to branch out and find other people.
Connect with bloggers and potential readers using beauty- or blogging-related Twitter chats, Facebook groups, shared Pinterest boards, Instagram pods, etc.
And just like that you're ready to go. How to start a beauty blog in five easy steps!
Image by: freestocks via Unsplash.