How to Start a Beauty Blog & Make Money out of it?
So you're tuned in to the world of beauty and want to know how to start a beauty blog. You've seen those beauty influencers online and thought to yourself, "Hey! I also want to make money online and I can do that too!"
And you certainly can — you just need to know how. Starting is the hardest part, but it's well worth it.
A beauty blog is a great passive income idea that you can easily do from home. Are you ready to start blogging?
Why Should you be Starting a Beauty Blog?
Starting a beauty blog can be a rewarding and fulfilling experience for several reasons:
Sharing your passion: If you are passionate about beauty and enjoy sharing your knowledge and experiences with others, a beauty blog can be a great outlet for sharing your thoughts and ideas.
Building a community: A beauty blog can be a great way to connect with others who share your interests and build a community of like-minded people. You can engage with your readers and respond to their comments and questions, which can be a fun and fulfilling experience.
Personal growth and learning: Blogging can be a great way to challenge yourself and learn new things. As you research and write about beauty topics, you may discover new products, techniques, and ideas that you can incorporate into your own beauty routine.
Opportunities for collaboration and growth: If your beauty blog is successful, you may have the opportunity to collaborate with brands, attend events, receive beauty products to write about in your blog, and even make money online from your blog through sponsored content or advertising.
Overall, starting a beauty blog can be a fun and rewarding way to share your passions and interests with others, connect with like-minded people, and even potentially turn it into a full time job and make money blogging.
How to start a beauty blog step by step.
You must have a website to be able to create a blog for yourself and start blogging, this article assumes you already have one:
In this guide, we'll be taking a look at a few important steps for a beginner to take when starting a beauty blog.
Find your beauty niche.
Get a domain & hosting (and ALL the matching social media names).
Choose your CMS.
Customize your theme.
Write and publish your first article.
Promote, scale, and grow.
Ready? Let's go.
(1)   Find your beauty niche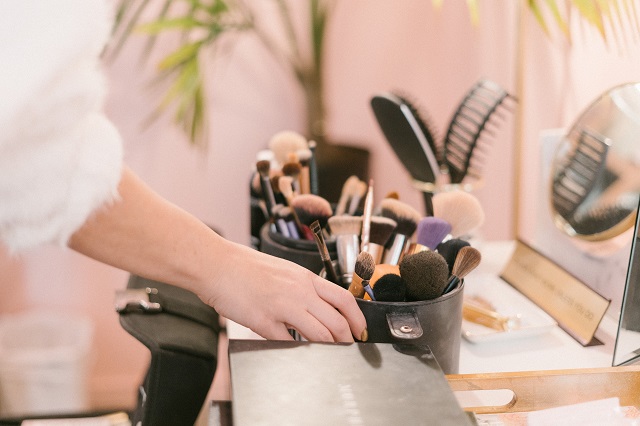 Photo: Allie Smith on Unsplash
The first thing I say to anyone who asks me how to start a beauty blog is, "what's your niche?" Yes, technically a beauty blog is already a specialized type of blog. But to be really successful, you'll want a very defined niche within the larger category in the beauty industry.
Think very specifically about what you want to write about or have a passion for.
 Beauty Niche Ideas
Here are some ideas for beauty blog niches:
Skincare: A blog focused on skincare could cover beauty tips and topics such as product reviews, DIY skincare recipes, and skincare routines for different skin types.
Makeup: A makeup blog could cover topics such as product reviews, makeup tutorials, and tips for different occasions or skin tones.
Hair care: A hair care blog could cover topics such as product reviews, hairstyle tutorials, and tips for different hair types and textures.
Natural beauty: A natural beauty blog could focus on using natural and organic products, as well as DIY beauty recipes using ingredients from your kitchen.
Beauty for men: A beauty blog focused on men's grooming could cover topics such as skincare, haircare, fashion blog, and styling products specifically for men.
Anti-aging: An anti-aging beauty blog could cover topics such as skincare routines and products to help reduce the appearance of fine lines and wrinkles.
Beauty on a budget: A beauty blog focused on affordable products could cover topics such as drugstore makeup and skincare finds, as well as tips for stretching your beauty budget.
Sustainable beauty: A sustainable beauty blog could cover topics such as eco-friendly and cruelty-free products, as well as tips for reducing your beauty footprint.
Each of these can be a niche that talks very specifically to a target reader base.
(2) Get a domain & Hosting.
Once you know what you're blogging about, it's time to select your blog name.
This might be the most crucial part of how to start a beauty blog.
A successful beauty blog has to have a unique name and needs to tell readers from the beginning what your blog is all about.
You can simply use your name, but you'll need a strong tagline and content that makes your name synonymous with your niche. Then, of course, you'll need a domain name.
As you check the domain availability, don't limit yourself to .com — you might find something you like better in a new domain, like .tips or .style (and stay on the lookout for .beauty, coming soon!).
Ready to register your domain? Give it a go here:
Next step in your blogging journey is to register your name across all social media platforms (Facebook, Instagram, YouTube, TikTok, LinkedIn. etc..) — immediately!!!!
You want the same exact name across the board. Facebook, Twitter, Instagram, Pinterest, Snapchat — even if you never use the platform. You don't want someone randomly taking your name and publishing content not connected to your brand.
Figured out your name, bought it, and got your social media handles? Great, now you need to get your hosting.
You must get a hosting that is fast, reliable, and with a high uptime.
GoDaddy offers Reliable web hosting with 99.9% uptime guaranteed.
(3) Choose your CMS.
Choosing a content management system (CMS) for your blog is an important decision as it will determine how you create, edit, and publish content on your blog. Here are some things to consider when choosing a the blogging platform you are going to use:
Ease of use: Look for a CMS that is intuitive and easy to use, especially if you are new to blogging or not particularly tech-savvy.
Customization options: Consider whether the CMS offers customization options such as templates and themes that allow you to easily change the design and layout of your blog.
Plugins and extensions: Look for a CMS that offers a wide variety of plugins and extensions that allow you to add additional features and functionality to your blog.
Security: Make sure the CMS you choose has a good track record when it comes to security and protecting your blog from hacking attempts and other threats.
Support: Look for a CMS that offers support resources such as documentation, forums, and customer support to help you troubleshoot any issues you may encounter.
Cost: Consider the cost of the CMS, including any fees for hosting, templates, or plugins.
Some popular CMS options for bloggers include WordPress.com, Blogger, and Squarespace. It's a good idea to try out a few different CMS options and see which one works best for you and your needs.
(4) Customize your Theme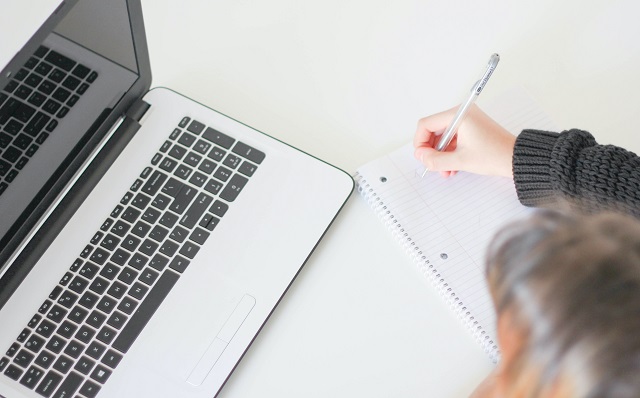 Customizing your own beauty blog's theme can help you create a unique and cohesive look for your blog, and it can also help you improve the user experience for your readers. Here are some reasons why you might want to customize your blog's theme:
Branding: Customizing your blog's theme can help you create a consistent and cohesive branding experience for your readers. By choosing colors, fonts, and design elements that reflect your brand, you can create a cohesive look and feel for your blog.
User experience: Customizing your blog's theme can also help you improve the user experience for your readers. For example, you might choose a theme that is responsive and mobile-friendly, or add features such as a search bar or social media links to make it easier for readers to navigate your blog.
Personalization: Customizing your blog's theme can also be a way to make your blog feel more personal and unique. You can choose a theme that reflects your personal style and interests, and add your own images, colors, and fonts to make your blog stand out.
To customize your blog's theme, you will need to use the customization options provided by your content management system (CMS) or theme provider. This may include options for changing colors, fonts, layout, and adding custom elements such as logos and images. It's a good idea to familiarize yourself with the customization options available to you and play around with different combinations to find the look that works best for your blog.
Pro Tip: You can view wordpress themes before you begin creating your wordpress blog.
(5) Write & Publish your First Articles
Nothing says officially in business like publishing your first article.
The secret to stay motivated and write more is to create posts that can easily link to each other.
Readers will want to flip between your posts, so give them what they want. This will keep them on your site past the initial post that led them there.
Out from launch, create an editorial calendar or a list of posts you want to write about and when you want them posted. Create this as far in advance as you can, but at least three to six months out.
Mass-produce any content that's not real-time (news, product launches, future reviews).
This will help you create and stick to a consistent schedule and pitch sponsored posts to brands, which normally work six months in advance. (Sponsored posts are articles you write for a beauty brand then run and promote across your social platforms.)
If you're looking for inspiration or a place to start, here are some article suggestions:
Makeup hauls.Write about the products you got during a sale or a random shopping trip.
Makeup reviews.Review the positives and negatives of a certain product.
Write about your skincare or makeup routine.
Walk readers through the process of achieving a certain look.
Tell your readers what's on your wishlist.
What's in my bag.Write about the essentials you keep in your bag.
Monthly favorites.Blog about what products you loved in the last month.
Product launches/news.Write about a new makeup launch or other beauty news.
Cover events.Attend local beauty-related events and write about them.
You need to publish a new blog article once a week at least.
You should keep the best SEO practices in mind and try and thing from a search engine's perspective.
Remember that step by step guides are big sellers in the industry.
For high-quality results, you can create a YouTube channel and show your work there and connect it to your blog too.
(6) Promote, Scale & Grow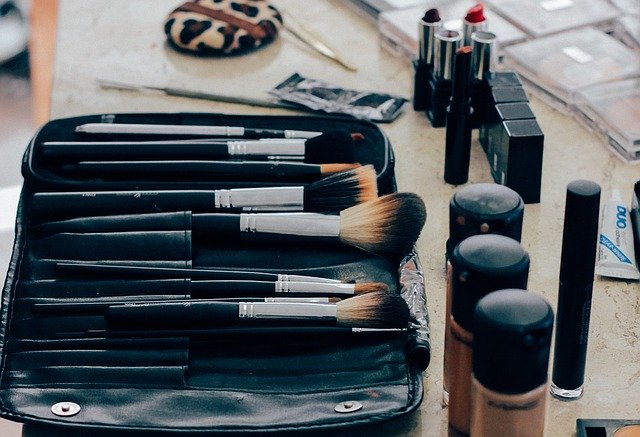 Now that you have this perfectly designed blog with a catchy name and amazing content, tell people about it!
Start promoting your blog on your social media accounts (your personal and/or brand accounts — it's fine if you want to merge the two or keep them separate).
Keep in mind your immediate circle of family and friends might not be your target audience, so you'll need to branch out and find other people.
Connect with bloggers and potential readers using beauty- or blogging-related Twitter chats, Facebook groups, shared Pinterest boards, Instagram pods, etc.
And just like that you're ready to go. How to start a beauty blog in five easy steps!
How long does it take to Start a Beauty Blog?
Starting the blog from a technical perspective does not take long, all you need is to get a domain name, a hosting, a CMS, and pressing the publishing button. Those can all be done in under half an hour.
However, what takes time in the planning and the writing itself, this should take at least a month of just writing down ideas and making up graphics.
Frequently Asked Questions
Here's a few answers to your frequently asked questions:
How Long Should a Beauty Blog be?
No business venture or a project should be given less than 6 months. Once you have hit 6 months you can start assisting whether to continue or not. Such a decision should be supported by data.
How Much do Beauty Bloggers Make?
The amount of money that beauty bloggers make can vary significantly depending on a variety of factors, including the size of their audience, the type of content they create, and the monetization strategies they use. Some beauty bloggers may make a full-time income from their blog, while others may only earn a small amount of money on the side.
However, sources indicate that beauty bloggers make up to $100k a year.
Pro Tip: You can always build an online store (ecommerce) connected to your blog and start selling beauty products directly to your readers through an email list that you have created. You can also find affiliate programs and do affiliate marketing to brands and earn money once a reader from your blog purchases a product you have been advertising for.
Image by: freestocks via Unsplash.