The road to "worry-free" WordPress hosting: 5 key factors for choosing a WordPress hosting provider
WordPress has truly transformed the way we build websites, empowering millions of individuals to craft stunning online presences. Nevertheless, while WordPress brings its fair share of advantages, it's not without hurdles.
Embarking on your WordPress site-building journey involves mastering the ins and outs of WordPress. Yet, to take that initial step you need to select the right WordPress hosting provider — a place where your site can flourish while you learn the ropes of WordPress creation.
5 key factors for choosing your perfect WordPress hosting provider
In this blog post, we'll delve into five pivotal factors you must consider when picking a WordPress hosting provider. These factors will pave the way for a smoother and more enjoyable WordPress experience.
Factor 1: User-friendly experiences
Starting out with WordPress might seem like navigating a labyrinth, especially if you're a newcomer. That's why you want a WordPress hosting provider that keeps things simple. Look for a provider with an easy onboarding process, intuitive control panels, and seamless access to everything you need to create and manage your WordPress site. The ability to manage your site, domain and email settings from a single, user-friendly interface can spare you frustration and precious time.
Factor 2: Robust security
Security is paramount in the digital world, and WordPress sites aren't exempt from potential threats. When selecting your hosting provider, look for one that prioritizes security. Seek features like:
Malware scans
Firewalls
SSL certificates
Regular backups
These security features help defend your website against data breaches and sensitive information leaks. On top of that, a dependable hosting provider should provide prompt updates to keep your site fortified against emerging security vulnerabilities.
Factor 3: Lightning-fast performance
A sluggish website can drive visitors away, even causing you to miss out on potential sales and tarnishing your search engine rankings — which can ultimately lead to less traffic on your site. To ensure top-tier performance, your hosting provider should offer high-speed servers, a content delivery network (CDN), and server-side caching. Opting for a provider with finely tuned servers and ample resources can keep your WordPress site running like a well-oiled machine, even when you experience surges in traffic.
Factor 4: Tool arsenal
The right tools can substantially elevate your WordPress site-building journey. Hunt for a hosting provider that dishes out an array of tools tailored to WordPress enthusiasts. Keep an eye out for features like:
One-click WordPress installations
Staging environments for trial runs
Automatic software updates
Compatibility with popular plugins and themes.
These types of tools can simplify tasks and streamline your workflow, turning your site-building venture into a more enjoyable and efficient endeavor.
Factor 5: Stellar support
When you hit a snag or have burning questions about your WordPress site, having swift and knowledgeable customer support is key. Prioritize a hosting provider that extends 24/7 customer support through various channels, such as live chat, email, and phone. Dependable support guarantees you can troubleshoot issues in a snap, minimizing downtime and ensuring a top-notch experience for your site's visitors.
Enter "worry-free" WordPress: Focus on what you love
Now that you know that user-friendliness, security, performance, tools, and support are critical factors when picking a WordPress hosting provider, let's unveil the reasons why Managed WordPress from GoDaddy is your best choice for hosting your WordPress site.
Reason #1: All-in-one WordPress hosting that simplifies site creation
Time is of the essence, and we value both your time and your business aspirations.
Not only can you purchase WordPress hosting, email, and domains from us, but you can also effortlessly manage everything under one roof, and we make it super easy for you to create new WordPress site quickly with our new AI-powered onboarding experience.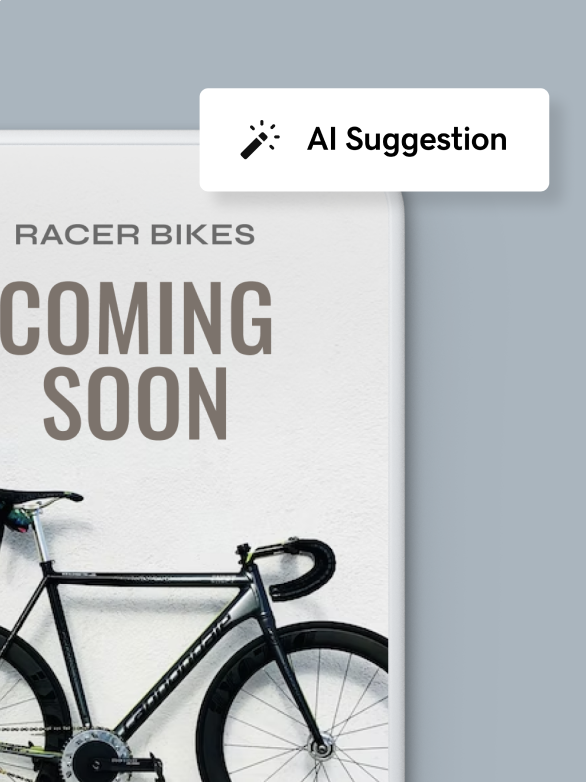 AI helps publish your WordPress site faster!
With GoDaddy's groundbreaking AI-powered Managed WordPress site-creation experience, establishing new WordPress sites can be faster.
By asking you questions about your business and preferences, our intelligent AI engine furnishes you with a substantial head start, complete with pre-generated content and images.
Then, customize the content to align with your vision, and voilà — your site will be up and running in no time.
Reason #2: Do what you love, let us worry about the technical details
GoDaddy lets you focus on doing what you love while we handle some of the more time-consuming technical aspects to help your site stay secure and up to date with the latest WordPress software. Our Managed WordPress hosting plans include: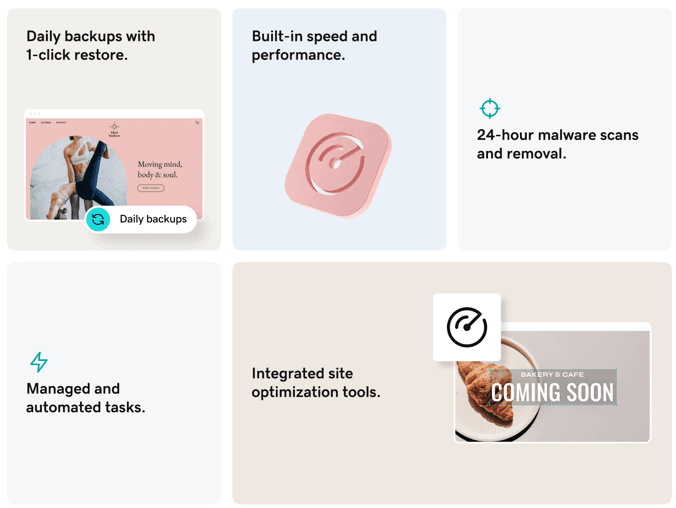 Smart WordPress plugin updates with built-in regression testing (to help you ensure that nothing breaks when your plugins are updated to the latest version)
Latest version of PHP
Regular malware scanning and removal
Daily backups
Free SSL certificate*
Robust Web Application Firewall (WAF)
WordPress experts are available 24/7/365
Reason #3: Lightning-fast WordPress sites
Speed is a game-changer, particularly in today's fast-paced digital realm.  Sluggish page load times can cost you valuable sales, lost customers and even dent your search engine rankings.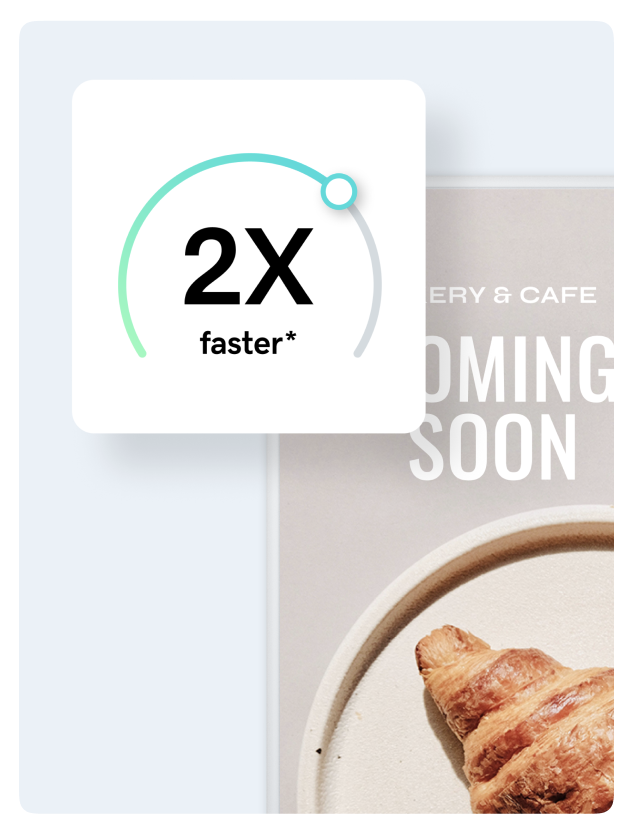 Up to 2x faster page load times than the competition*
GoDaddy has turbocharged its Managed WordPress platform with the Cloudflare Enterprise CDN, enhancing your site's performance with 270+ global points of presence.
Our independently verified improvements in server response time (SRT), page load time (PLT), and time to first byte (TTFB) deliver page load times up to twice as fast as the competition*, ensuring seamless browsing experience for your visitors.
Reason #4: Tools for beginners and pros alike
Whether it's migrating an existing site, creating a new site, or simply ongoing site and client management, GoDaddy Managed WordPress hands you the tools you need to customize your site to perfection.
Free WordPress site migrations
With our user-friendly WordPress site migration wizard, you can quickly migrate your existing WordPress site to GoDaddy Managed WordPress in a few simple steps.
And if you're in a bind, fret not — we're here for you 24/7.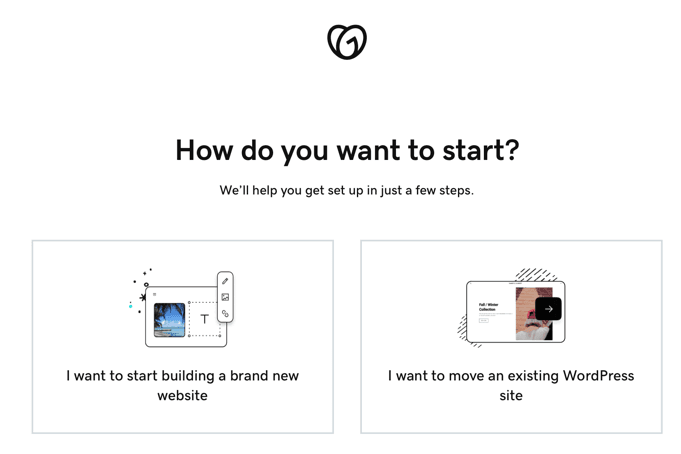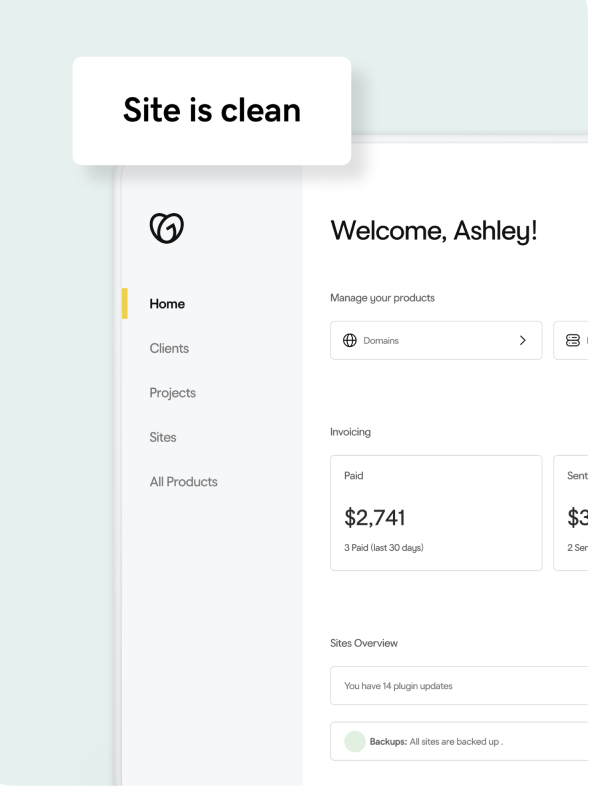 Editor's Note: Not sure how to get started on migrating your website? Check out our guide!
Are you a WordPress designer or developer?
We're fully aware that client interaction and collaboration can be time-consuming for WordPress designers and developers.
With GoDaddy AI integrated into The Hub by GoDaddy Pro, our site and client management dashboard, you can draft:
Customer proposals
Invoices
Communication
in a fraction of the time.
This leaves you with more hours to focus on what you adore — crafting beautiful websites!
Reason #5: WordPress experts are here to help when you need them – 24/7/365
Still not sure what you need? Give our friendly WordPress hosting guides a call, day or night.
We love to help!
We're here to assist, even if you're not yet a part of our family. 
Reach out to us today at (800) 032 0329 or connect with us on the GoDaddy Managed WordPress product page via chat.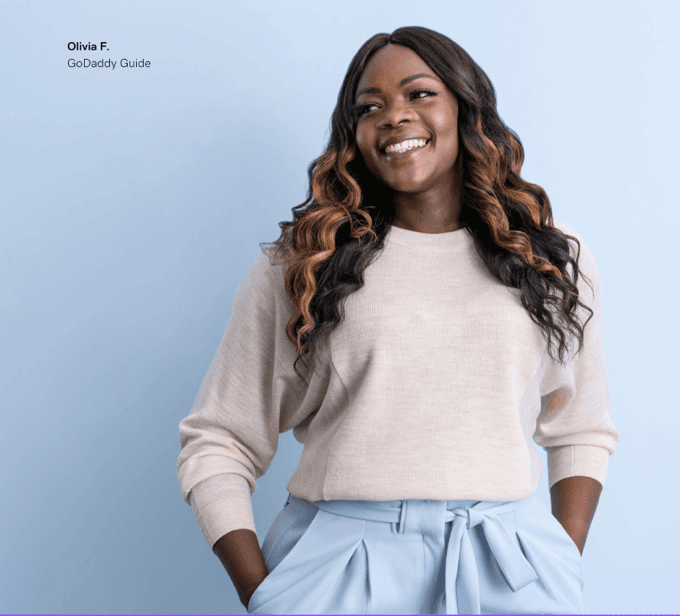 Closing thoughts
While WordPress has democratized website creation for millions of site creators, the challenges it may present to you should not be underestimated. Selecting the right WordPress hosting provider is a pivotal stride that can ease many of these challenges and lay the groundwork for a triumphant online presence.
To recap, here are the 5 things you should keep in mind when choosing your WordPress hosting provider:
User-friendliness
Security
Performance
Essential tool
Support
By thoughtfully weighing these factors, you can confidently navigate the WordPress hosting maze and forge a WordPress site that delivers you with a "worry-free" WordPress hosting experience.
Whether you're a WordPress web designer, developer or a small business owner, GoDaddy's Managed WordPress hosting platform has your back. Experience "worry-free" WordPress and let us handle the technicalities, so you can focus on what truly matters – growing your business and enjoying the journey along the way.
Ready to explore the power of GoDaddy's new features? Check out GoDaddy's Managed WordPress hosting platform and embark on your worry-free WordPress hosting journey today!
*Page load times compared to leading WordPress hosting providers Flywheel, Automattic, Siteground, Hostgator, Dreamhost, Namecheap, Hostinger, Bluehost and IONOS for page load times between January and March 2023. GoDaddy does not claim that Managed Word Press Hosting has the industry best page load performance. Actual performance may vary by region. Please see terms and conditions for any uptime guarantee.