The new GoDaddy logo cheers on everyday entrepreneurs
For 23 years, GoDaddy has been singular in providing anyone, anywhere, a way to give their idea, product or venture a home on the internet. We've broadened our offerings through the years from domain names to website builders to social marketing tools to website security tools and beyond.
Through it all, we've always kept our customers — the everyday entrepreneurs around the world who are carving their own paths by turning their dreams into reality online — at the center of absolutely everything we do.
So when we decided to develop a new visual representation of who GoDaddy is and who we stand for, we looked to our customers for inspiration.
Today, we're proud to announce our new GoDaddy logo, affectionately dubbed the "GO."

Meet the new GoDaddy logo "GO"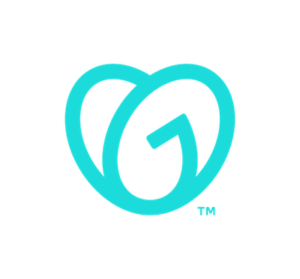 Inspired by the courage, creativity and grit of our customers, GoDaddy came up with a logo that captures the essence of entrepreneurial spirit, pays homage to the importance of humanity, and exudes a feeling of joy. The GO is a visual representation of where these three ideas meet:
Entrepreneurial spirit
The GO's swooping arcs represent the indomitable spirit of everyday entrepreneurs. And the word "go" itself is GoDaddy's rallying cry for folks to take the first or next step in their entrepreneurial journey.
Humanity
Entrepreneurship should be accessible to everyone, which is why GoDaddy strives to bring humanity into their digital tools for the benefit of all. The GO's continuous, overlapping stroke symbolizes the connection all entrepreneurs share, and its generous interior space has room for folks of every stripe.
Joy
Joy is a corollary to the love that fuels entrepreneurs to make their own way. The GO's heart shape is a nod to this feeling, while its bold lines radiate the same joy that entrepreneurs everywhere experience.
From beekeepers and hairstylists to designers and investors, the GO connects folks from all over the world with its promise of inclusivity.
It's meant to remind entrepreneurs that no matter who they are, where they come from or what stage they're at with their venture, GoDaddy is here to relentlessly cheer them on.
"The GO says to our community that they can stand on their own two feet and go do what they love," says GoDaddy Chief Brand Officer Cameron Scott. "When entrepreneurs see the GO, they know they have someone standing in their corner, championing their every step along the way, to turn their ideas into reality."
GoDaddy continues to support entrepreneurs with the new GoDaddy logo
While the world shifts away from human interaction, GoDaddy leans into it. Through a combination of technology and humanity, we're unlocking opportunities for small business owners around the world.
On the tech side, GoDaddy continues to innovate new tools like the recent release of Websites + Marketing, which combines an easy-to-use website builder with powerful marketing tools, including built-in business guidance.
On the human side, the company is home to more than 6,000 GoDaddy Guides who interact with customers two million times a month and work around the clock to provide dedicated guidance every step of the way.
"Regardless of where an entrepreneur is at in their journey, from taking the first step online to shipping a first order to conducting a new marketing campaign, GoDaddy is here to guide them along the way with advice, support and all of the tools necessary to succeed," says GoDaddy Chief Marketing Officer Fara Howard.
Whether they're dreaming, launching or managing their venture, the GO is a beacon of empowerment for everyday entrepreneurs. It says their vision to succeed is our reason to be. Our customers are up for the challenge and in it for the long haul — the GO is a promise that we are, too.
Image by: Photograph by GoDaddy