Now's the time to start marketing for Valentine's Day promotions
Valentine's Day is just around the corner (February 14th) and it's time for online retailers to start preparing for the big day. This holiday has shown to be a significant opportunity for e-commerce businesses, with the number of transactions for Valentine's Day gifts in the UAE rapidly increasing by 236% between 2016 and 2018. This highlights the importance of starting to plan for Valentine's Day promotions.
The number of e-commerce transactions for Valentine's Day continues to grow, increasing by 117 percent over the past 3 years. For in-store transactions, the share of contactless transactions has seen a massive increase of 4,156 percent since 2017.
To make the most out of this great opportunity, online retailers need to start early and put in the effort to create an attractive and appealing valentine's day marketing strategy. This will not only help them stand out from the competition but also drive more sales and revenue. By starting now, online retailers can ensure that they are well-positioned for success on Valentine's Day.
Related: 12 Valentine's day promotion ideas to keep you ahead of everyone else.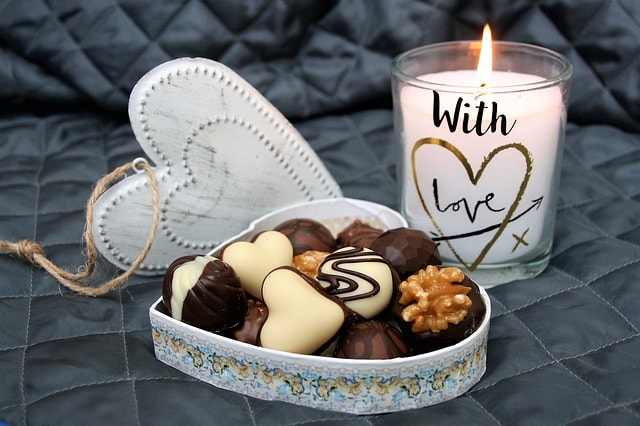 How can I promote Valentine's Day?
Promoting Valentine's Day can be a fun and exciting task for businesses looking to tap into the holiday spirit. To effectively promote Valentine's Day, it is important to have a clear understanding of your target audience and their interests and preferences. Here are some tips that can help you promote Valentine's Day:
Social media: Utilize social media platforms such as Facebook, Instagram, and Twitter to reach a wide audience. Create posts, ads, and stories that are centered around Valentine's Day and highlight your products or services that are suitable for the occasion. Encourage your followers to engage with your content by using relevant hashtags and offering promotions and discounts.
Email marketing: Another way to reach your audience is through email marketing. Send out a newsletter or special offer to your email list/subscribers that focuses on Valentine's Day gifts and ideas. Make sure to personalize your emails to make them more appealing to your audience. Try adding an attractive subject line with a sense of urgency.
Collaborate with influencers: Consider collaborating with influencers who are relevant to your brand and have a large following. They can help spread the word about your Valentine's Day promotions and reach a new audience. Maybe offer the influencers a discount code/promo code to give to their subscribers to appeal more to them.
In-store promotions: If you have a physical store, consider hosting in-store events or promotions that are related to Valentine's Day. Offer special discounts or deals to customers who come in to shop.
Gift guides: Create a gift guide that showcases your products and services and highlights the best options for Valentine's Day gifts. Share your best valentine's day gift guide on your website, social media, and through email marketing.
By incorporating these strategies into your Valentine's Day marketing ideas, you can reach a wider audience, drive more sales, and build a stronger relationship with your customers. Just remember to focus on your target audience and what they are looking for during the holiday season, and to have fun with your promotions!
The
GoDaddy E-store
is equipped with an email marketing tool, a graphic design tool, an analytics tool, and tools to help you create gift guides and promotional campaigns.
Why should I promote in February?
Here's why it is important to start early.
(1) Brand awareness.
The longer you have to market your retail company in line with Valentine's Day imagery and themes. The more you'll be able to develop customers' associations with your brand. Given enough priming, eventually, your followers will think of your brand whenever they think of Valentine's Day promotions, giving you an advantage over your competitors.
(2) Search rankings
If you're interested in increasing your site's search rankings for Valentine's Day-specific keywords and phrases, you'll need at least a few weeks — if not a few months — of prep time. It takes time to cultivate content and develop your relevance for specific keywords. So, having a few extra months of momentum can really pay off for you.
Related: How PPC and SEO can help your small business digital marketing
(3) Early tests
Starting your marketing campaigns early can also give you more information about what's going to be popular this year. Sending out a handful of different test emails to your core demographics can inform you which of your products seems to be the most popular. And, how people may respond to your specials. If your initial gift ideas fail to catch on, you'll have plenty of time to change them and add new products, products that are specific valentine's-day themed products. If they generate lots of interest, you'll have time to flesh them out further and integrate them into more marketing channels.
(4) Ample shipping time
If you're anticipating a flood of orders for Valentine's Day sales, starting early can relieve some pressure on your company. You'll get a more even distribution of orders leading up to the big day. This gives you more time to ship, more time to make up for mistakes, and less chaos in the week leading up to Valentine's Day.
Author's note: If you are a local business, don't let the limited time before valentine's day be the reason you lose potential customers.
(5) The art of escalation
Starting early also gives you plenty of time and flexibility to escalate your campaign. Two months out, you can start sending teasers about the upcoming holiday, hinting that it's just around the corner without explicitly announcing any sales or specials.
You can rotate in some of your best deals as it gets closer. Increase both the frequency and spending of your advertising campaign. Then, when the holiday is only a week away, you can start pushing for last-minute gift advertising and catering to procrastinators with things like free expedited shipping.
With ample time on hand, you have the flexibility to gradually escalate your campaign and build excitement around the holiday. Two months ahead of the holiday, you can start sending out teasers to your audience, creating a sense of anticipation and reminding them that v-Day is just around the corner. You don't have to reveal any specific deals or promotions yet, but simply mention that special things are in store.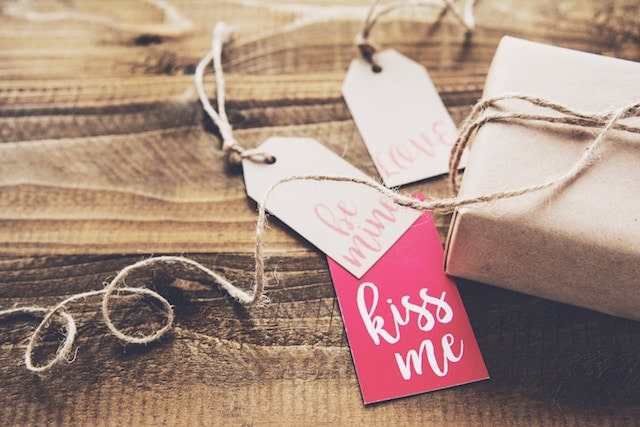 As the holiday draws closer, you can incorporate more of your best deals and offers into your marketing. This is the time to increase the frequency and budget of your advertising campaigns, reaching more people and encouraging them to take action. Utilize a variety of advertising methods such as social media, email marketing, and influencer collaborations to get your message out to as many people as possible.
During the final week leading up to Valentine's Day, you can ramp up your marketing efforts even further. This is the time to push for last-minute shoppers to get the perfect gift and cater to those who may have procrastinated in making their plans. Offer special promotions and giveaways, such as free expedited shipping, to incentivize people to buy from you.
By starting early and gradually escalating your campaign, you can build excitement, reach a wider audience and new customers, and drive more sales for your business during Valentine's Day.
Valentine's Day promotion ideas:
If you need help getting started with some marketing and advertising ideas, here are a few to get your wheels turning:
(1) Build a separate category
First, consider creating a new landing page or a separate section of your site, specifically dedicated to Valentine's Day promotions. Not only will it help your site rank for Valentine's Day-specific keywords, but it will also give visitors a chance to check out your best offerings all in one place.
(2) Tell a story
Valentine's Day is all about romantic love, which means people will likely respond better to emotional, personal stories than they will to a generic marketing campaign that says happy valentine's day. Integrate storytelling into your advertising however you can; that may mean asking for stories from couples in your target demographics or telling a hypothetical story about a customer purchasing your products. Just make sure it's relatable, and that it ties into the holiday in some significant way.
User-generated content is one of your best tools to appeal to new customers.
(3) Don't forget about singles
It's easy to focus almost exclusively on romantic couples and their significant others during the Valentine's Day season. But, don't neglect the single people in your audience. Celebrating self-love is a perfect opportunity to ensure that all segments of your target demographics can be a part of the holiday.
Use messaging that encourages self-esteem and self-care, and offer products that an individual could use to spoil themselves — it will distinguish you from your competition and ensure your brand remains seen in a positive light.
(4) Highlight your most original gifts
You won't be the only online retailer marketing and advertising for Valentine's Day promotions. If you don't take specific measures to ensure your brand stands out. You'll blend in as white noise and customers won't see you as different from your competitors.
Go out of your way to highlight your most original valentine's day themed products, and put a unique spin on your offerings.
Any step you take to be different will be rewarded with more memorability. There is a great valentine's day promotion idea.
(5) Play up "his and hers" sets
Valentine's Day is the perfect time to upsell people with "his and hers" sets of your most popular items. Selling your best-selling products in pairs could instantly double your sales. While encouraging customers to celebrate their loved ones at the same time.
(6) Think outside the box
People aren't confined to spending money on themselves or significant others for Valentine's Day. Research suggests that people increase spending on:
Friends (Galentine's day)
Classmates
Editor's note: Make coupon templates of gift cards and send them out to your loyal customers first.
In addition to celebrating couples and singles. You can experiment with sending out emails and creating advertisements. This encourages people to buy gifts for the other special people in their lives. Again, testing this concept early can provide you with sufficient data to adjust your strategy in time for the big push leading up to the holiday. So, start brainstorming ideas now.
You can focus on galentine's day (Feb 13th) to encourage friends to gift each other.
It's almost never too early to start planning for Valentine's Day promotions and strategies. The better prepared you are, the more time you have to ramp up your campaign. The more people you'll reach, the stronger your online retail brand will become.
Image by: Element5 Digital on Unsplash